General election 2019: Tories to unveil manifesto 'to get Brexit done'
The Conservative Party will launch its general election manifesto later, promising to bring back the Withdrawal Agreement Bill before Christmas to achieve Brexit by the end of January.
Other pledges include a promise not to raise the rates of VAT, income tax and National Insurance, as well as an extra £250m a year to expand childcare.
Hospital parking charges will be axed for selected patients and NHS staff.
Boris Johnson will vow to "unleash the potential" of the UK.
At a rally in Telford, Shropshire, the prime minister will promise to "get Brexit done" and "turn the page from the dither, delay and division of recent years".
The manifesto will promise to bring back the Withdrawal Agreement Bill to Parliament before 25 December.
The Conservatives want MPs to ratify the prime minister's Brexit deal before the UK is due to leave the EU on 31 January. After this there would be a "transition period" – during which the UK would continue to follow EU rules while the two sides try to work out a permanent trade deal.
The House of Commons approved the Withdrawal Agreement Bill in principle in October. But it has to be reintroduced because Parliament was dissolved ahead of the general election on 12 December.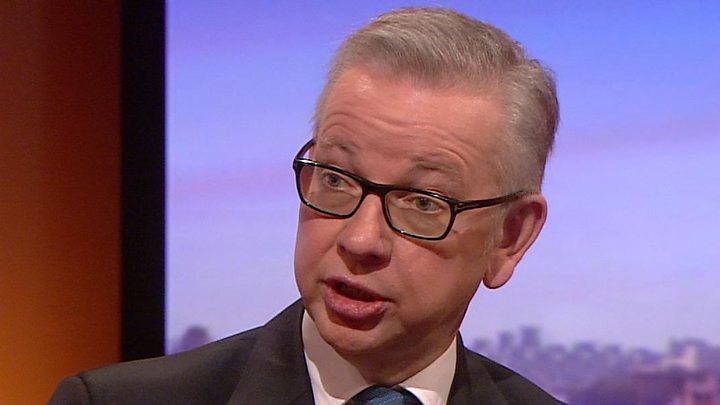 Policies contained the manifesto will include:
A "triple tax lock", ruling out increases in the headline rate of income tax and National Insurance, as well as VAT, for five years
Raising the National Insurance threshold to £9,500 in 2020, with an ambition to raise it further to £12,500
Childcare: £250m a year, for at least three years, plus a £250m capital spending boost, for "wraparound" childcare – meaning after school or during holidays
Environment: £6.3bn for environmental upgrades to homes, such as grants for improving boilers and insulation
Roads: £500m a year for four years to fund filling potholes – almost 10 times the amount promised by the party in an announcement in March
Education: A new National Skills Fund of £600m a year for five years. Labour and the Liberal Democrats have announced similar plans
Providing free hospital car parking in England for protected groups – costing £78m a year
A ban on exporting plastic waste to countries outside the Organisation for Economic Co-operation and Development (OECD)
Sticking to the commitment to cut carbon emissions to net zero by 2050
Continuing work to recruit 20,000 more police officers over the next three years – essentially to replace those lost in cuts by Conservative-led governments since 2010
Cabinet minister Michael Gove told the BBC's Andrew Marr show that, under the Conservatives, the UK would be able to "walk away" from the EU and begin negotiations on a future trade and security relationship, which he insisted could be wrapped up in less than a year.
He ruled out any extension to the transition period beyond the 31 December 2020 deadline.
Parking
The manifesto will promise free hospital parking in England for people with disabilities, frequent patients, the gravely ill, families of long-stay patients, carers and NHS staff working night shifts.
The Conservative Party says this will be funded by £78m per year, which it claims is new funding for providing extra parking capacity, or compensation for lost fees.
Labour wants to make hospital parking free for everyone in England, in line with Wales and Scotland.
Boris Johnson's pitch to the voters will feel similar to the pitch he's been making since he became prime minister.
Deliver Brexit – and the country can focus on domestic priorities.
Today we'll see in detail what Mr Johnson's priorities are – but we already know there will be more money for the health service, for extra police and for schools.
There will also be pensioner-friendly policies like keeping the triple lock, winter fuel payments and free bus passes for the elderly.
Add into the mix cash for childcare support, fixing potholes and a skills fund and it's clear the Tories are loosening the purse strings.
The party says the manifesto will be fully costed.
But it's already removed one way of raising extra funds to pay for its pledges – by promising not to raise income tax, National Insurance or VAT under a Conservative government.
'Care consensus'
Mr Gove said the Conservatives were willing to talk to other parties to try and reach a long-term consensus on funding care for the elderly – which has eluded previous governments.
He said any solution must be affordable and fair to all the generations. Asked about Mr Johnson's suggestion earlier in the campaign that the Tories would guarantee no-one would have to sell their house to pay for care, he said the party wanted to "work towards" such a position.
Pensions
The Conservative Party is promising to maintain the so-called "triple lock" on the UK state pension – meaning it will rise the by the rate of average earnings, inflation or 2.5%, whichever is higher – and continuing the older person's free bus pass.
Chancellor Sajid Javid told the Sophy Ridge on Sunday show on Sky News that the manifesto would be accompanied by the "most detailed and most transparent costings ever published in British electoral history".
But Paul Johnson, director of the Institute for Fiscal Studies think tank, said the Conservatives' position on taxes could "come back to bite" the party, as it could limit the ability to deal with growing financial pressures on the NHS from an ageing society.
What about trains?
Meanwhile, Transport Secretary Grant Shapps announced a Tory government would legislate to make sure rail services continue to operate even when strikes occur.
He criticised a series of strikes planned by rail workers in the run-up to Christmas, saying passengers were being "held to ransom".
Tories to unveil manifesto 'to get Brexit done'
What are the parties promising you?
Here's a concise guide to where the parties stand on key issues like Brexit, education and the NHS.
---
What are other parties pledging on Brexit, taxes and childcare?
Brexit: Labour is promising to negotiate a new Brexit deal within three months, based on close alignment with the EU. This would then be put to the public in a legally binding referendum, alongside the option of staying in the EU.
The Liberal Democrats have vowed to cancel Brexit if elected as a majority government, or otherwise campaign for a referendum with the option of staying in the EU.
The SNP wants Scotland to stay in the EU and the Brexit Party says the UK should leave immediately without an exit deal, but negotiate a free trade agreement with the EU.
Taxes: Labour has set out plans to raise income tax for the top 5% of earners and reverse cuts to corporation tax in order to increase public spending.
The Liberal Democrats would bring in a 1p rise in income tax to spend on health and social care.
The Brexit Party wants to scrap corporation tax for companies earning less than £10,000 a year, ditch VAT for fuel bills and abolish inheritance tax.
Childcare: Labour has pledged that within five years two, three and four-year-olds will be entitled to 30 hours of free pre-school education per week.
The Lib Dems are offering to fund 35 hours of childcare, 48 weeks a year for children aged two to four.